Welcome to Square & Compass Children's Clinic!
Browse through our pages and links and learn about how we and our medical care partner Children's Clinics help special needs kids to more than 40 health care specialties.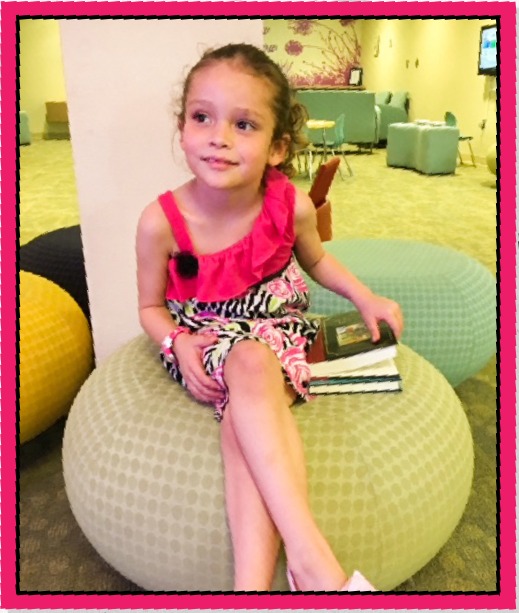 Meet Aislyn - Sounds of Happiness!
Aislyn is featured in our
Silhouettes Fall 2018 Newsletter. 
Our Mission Statement
As the philanthropic partner of Children's Clinics in our Square & Compass Building, our financial support enables Children's Clinics to deliver comprehensive, multi-disciplinary medical care for Southern Arizona children with complex medical conditions and their families. 
Did You Know??
For 25 years, Square & Compass Children's Clinics has been the host facility for Shriners for Children Medical Center Outreach Clinics. As the host facility for the outreach clinics, Square & Compass provides the Shriners Medical Center with the use of our clinic suites, exam rooms, and radiology services at no charge. The Shriners Medical Center doctors treat children with serious orthopedic conditions, spinal cord injuries, severe burns or cleft lip and palate. The semi-annual clinics serve approximately 50 children from Southern Arizona and Northern Mexico who require consultation or follow-up appointments.  In conjunction with the Sabbar Shriners, we welcome the Pasadena physicians to Tucson and help them facilitate the visits with their young patients who live in our region. It is our pleasure to support a fellow organization within the masonic family and we look forward to doing so long into the future.
Make a Donation
and Support Square & Compass
All donations are tax deductible as allowed by law.

Square & Compass Rewards Programs
Square & Compass Children's Clinic is participating in a couple of rewards programs that will benefit the clinic and help our kids at no cost to our donors. With these programs a percentage of your purchase is given as a charitable donation, by the companies involved, with every purchase you make. This is a way for them to give to the nonprofit charities of your choice and at no cost to you.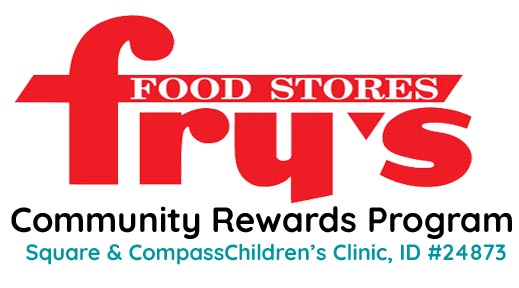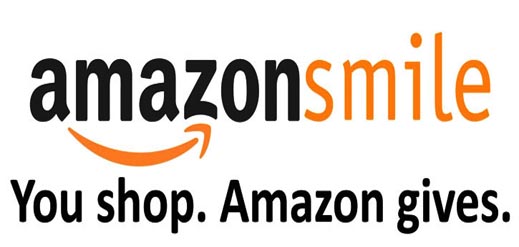 A great way for you to support Square & Compass Children's Clinic and help our children is to link your Fry's grocery store rewards account to Square & Compass Children's Clinic by visiting www.FrysCommunityRewards.com, create an account, sign in, and link your Fry's VIP Card to Square & Compass Children's Clinic, ID #24873. Fry's Community Rewards requires that participants annually update and select the organization that they'd like to receive the rewards from their purchases. We appreciate you selecting Square & Compass as you renew with Fry's Community Rewards this month. 
For those of you who purchase items on Amazon.com, we are also participating in a program offered by Amazon which is called Amazon Smile. By signing on to www.amazonsmile.com you can purchase your items at the same purchase price offered by the
regular amazon.com, however, by doing so, Amazon will donate a certain percentage of your purchase price to Square & Compass Children's Clinic. When you get to the site it will ask you to pick your favorite charity. Type in "Square & Compass Children's Clinic" in the designated square and click on "select" then whenever you sign on to Amazon Smile, a percentage of your purchases will be donated to Square & Compass Children's Clinic. It's that simple!
Please check back and we will notify you of any new rewards programs that Square & Compass Children's Clinic is participating in. Thank you very much for your continued support!
Our Location
2600 N Wyatt Drive, Tucson, AZ 85712